News: The Shared Leadership Study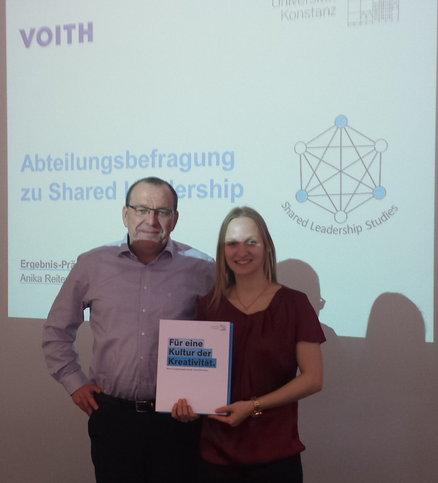 After a very fruitful cooperation, Anika Reiter (MA student at the University of Konstanz) is able to present our report on Shared Leadership not only to Mr. Zierhut, but all 37 members of his department.
We thank both him and his team for their help with our research and hope that our report will enable them to further facilitate Shared Leadership in their department.
Shameless self-promotion:
We are still looking for more companies who are interested in the free assessment of shared leadership.